Description
Learn How to Use IT as a Strategic Weapon By Getting the "Big Picture" on IT
Whether you are a CxO or a programmer, getting the "big picture" on IT is critical to your success. But getting your arms around IT without a structured proven framework is like boiling the ocean. The 
Managing IT For Shareholder Value 
online training course solves this problem by explaining in detail where and how IT can add value to your business. This is the critical first step to bring your IT efforts in line with your business needs. Developed by 
 , this in-depth course explains how IT helps Fortune 50 companies achieve business success. The program is led by 
 , an award winning thought leader, management consultant, and trainer with over 17 years experience managing IT. His audio narration guides you through more than 250 slides that show you, step-by-step, how to effectively and efficiently use all that IT has to offer. In addition to the online course, which you can take at your own pace and convenience, you'll also receive a PDF version of the presentation, plus a certificate of completion. You are also eligible to receive 1 Continuing Education Unit (CEU).
A Proven Framework for IT Success
At the end of the day, most business leaders agree that IT is a strategic weapon, but they don't know where and how to use it effectively. The key to leveraging IT is in not only understanding its capability but also where it adds value to a business. This course introduces a framework that sets the context for a meaningful discussion on IT ROI
Business Driven Managing IT for Shareholder Value takes IT Capability and alignment from a nebulous concept to a business factor that can be measured, charted and understood.
Practical The course turns IT into a business tool that can be used for shareholder value.
Quantitative Techniques explained enable easy monitoring and control of IT alignment and value.
Easy to Use Sourabh Hajela gets to the answers quickly and effectively
Focused on Business Results
As a business leader, your primary focus is creating shareholder value. Information technology is a means to that end. The objective of this course is to provide an overview of information technology capability, discuss how it enables business results, introduce a business focused approach to create an IT capability that enables superior shareholder value and learn how to collaborate with IT professionals. Specific questions of concentration in this course include:
What is IT Capability? What are its components? How do they relate to their business counterparts?
Why is an IT Capability essential for business results?
How does business strategy drive IT Capability? How to fuse business and IT Capability?
How does one create an IT Capability that maximizes business results?
What is the "lingo" that IT professionals use?
How do we prioritize IT investments? Where is the biggest bang for the buck?How do we monitor and track IT investment results?
Learn More About Managing IT for Shareholder Value
If you'd like more details on the 
Managing IT for Shareholder Value
 course, click these links:
Instructor
Learn IT Strategy from a world-renowned expert: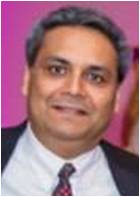 Executive Editor, CIO Index, Inc. The program is led by , an award winning thought leader, management consultant, and trainer with over 30 years experience developing IT strategies. Mr. Hajela is a well known thought leader and expert in IT Strategy. He is a sought after writer, consultant and speaker on IT Strategy. Mr. Hajela writes for and presents webinars for Ziff Davis, Jupiter Media, Better Management, CioIndex and other well known channels in IT Management.
Learn more
If you'd like more details on the 
Enterprise Architecture Course
 or have other questions, please 
Syllabus
Module One
Introduction: What is the need for a differentiated IT capability?


Environmental Factors


Industry/Competitive drivers


Organizational issues


Technology enablers



Module Two
Overview of Business Capability: How does business drive IT Capability?


Business models


Business Strategy


Business Processes


Organization


Metrics



Module Three
Business Drivers: Where does IT add value?


Product Development


Marketing


After Sales Service


Manufacturing


Procurement


Supply Chain


Financials


Administration (incl. Human Resources)


Vendor Management



Module Four
Information Technology Capability Part I: Translating Business requirements into technology solutions


IT Strategy


Enterprise Architecture Planning


E-Strategy


Systems Strategy


IT Processes


IT Governance


IT Metrics


IT Assets



Module Five
Information Technology Capability Part II: What are the key elements of IT Infrastructure and how do they business solutions?


Architecture


Hardware


Application


Software


Databases


Application Servers


Middleware


Networks Tools



Module Six
E-Business: How has the Internet added to business capabilities?


Internet/Intranet/Extranet


Impact on Business capability


Internet and the new way of doing business


e-CRM: Internet and CRM


e-SCM: Internet and the Supply Chain


e-Procurement: Internet and procurement


How has the internet affected internal operations



Module Seven

Measuring IT Return on Investment (ROI):




Why is measurement important?


What are the common frameworks used?


A practical approach to measuring ROI



Module Eight

Key Technology issues: Technology Trends and implications





Security


Legal, Ethical and Regulatory Issues



Module Nine

Case Studies: Practical Applications of creating IT value





Customer Relationship Management (CRM)


Enterprise Resource Planning (ERP)


Supply Chain Management (SCM)



Module Ten

Summary and Next Steps



FAQ
Frequently Asked Questions
What are the topics covered in this course?
This course builds the foundation for a strong career in IT Management. IT Strategy 101 training course covers the following topics:
Business model and strategy and how they drive IT solutions
Information Technology capability and discusses in depth how it enables business results
The components of IT Capability such as IT vision, strategy, processes, organization, Systems Implementation, Systems Architecture, hardware, software, databases and networks.
Key technologies such as client/server architecture, ERP, SCM, CRM and how they address business requirements to create shareholder value
IT Investment ROI – how to calculate it?
Internet and how it has changed the business landscape
Key managerial issues such as security and intellectual property
What are the benefits of this course for IT professionals?
As an IT professional you have a good grasp on creating IT Solutions. Perhaps what is missing is the "big picture".
How do these IT solutions – applications, operating systems, middleware, databases, networks etc. – create shareholder value?
How do business model and strategy drive IT capability and solutions? What is the connection between a company's business model and strategy with its IT systems and infrastructure?
How to create IT Capability that is effective and efficient i.e. one that give the biggest bang for the IT buck?
This course introduces, in a structured and comprehensive, yet easy manner not only key business but also IT concepts – from strategy to implementation. More importantly, it walks through, end-to-end, the logical steps to align business requirements with IT capability. This course should help you become more effective and efficient in your job and career by understanding not only the rationale for your work but also better understanding and responding to your business counterparts.
What are the benefits of this course for non-IT professionals?
In today's fast paced and hyper competitive world information technology is a strategic weapon.
Is your business leveraging this weapon to its fullest?
Are you collaborating with your IT organization to the extent you should?
Are you maximizing the returns on your IT investments?
Perhaps, as a non-IT professional you have seen the promise of IT. You are also keen to unleash the power of IT. However, the punditry and complexity have intimidated or dissuaded you from delving into it in a meaningful way. This course makes it easy by dealing with this topic in a comprehensive yet simple manner. Additionally, it deals with IT from a business perspective hence for a business professional it is easier to follow.
Is this a technical course?
Not in the sense of a technology deep dive. Even though this course is on Information Technology it is from a business perspective i.e. how to enable business results using information technology.
Why is a business perspective necessary to successfully use Information Technology?
As a business executive your primary focus is on creating shareholder value. Information technology is a means to that end. Consequently, a business perspective helps understand where, how and why IT can enable business results. When to apply it and when not to. If IT is not enabling business results it is what some call "technology for technology's sake".
Can I see how the course is organized, and can I get a copy of the list of specific topics that will be covered?
Download the Course Syllabus for the structure and subject areas covered by this course.
Will I be able to contact the instructor?
Yes, Sourabh Hajela, the instructor for this course, will be available via the web. You can pose any questions about the course material. (FULL price purchase required.)
What is included in the price of the course?
The course price includes the following:
Online course presentation – ~250 Slides with audio narration.
Access course content online 24x7x365 at your convenience
90 days access to all course materials (can be extended by contacting support). Course bundles – two or more courses bought at the same time – provide more time to access the courses:

2 Course Bundles provide 6 month (180 day) access to both courses in the bundle
3 Course Bundles provide 9 Month (270 day) access to all the three courses in the bundle
All course bundle provides a 1 year (365 day) access to all four courses in the bundle.

Certificate of completion (upon completion of the final exam with a score of 80% or higher)
Access to subscribers ONLY discussion groups  (lifetime; www.cioindex.com)
How do I access the course?
The course is accessed online:
All course materials are available to you 24x7x365 (except for short durations when the website is offline for maintenance/upgrades etc.)
On the CIO Portal
ONLY the account that bought the course can access it i.e. you MUST use the login credentials (username and password) used to make the purchase to access the courses.
What is the technology used to access the course?
To access the course, your computer must have an internet browser (All major browsers – IE, Chrome, Firefox – supported) with Adobe Flash and Javascript installed. We recommend having a broadband connection but dial-up connections also work. Please disable all pop-up blockers. Please test your computer by accessing this demo tutorial.
What if I cannot complete the course in the time allotted?
Please contact us and we will extend the time. We honor all reasonable requests.
Will I get a certificate of completion?
Yes. You must complete the final exam with a score of 80% or higher. After completing the course material, please contact us.
Is there a final exam? If so, how is it administered?
A final exam is OPTIONAL – you can take it to receive a certificate of completion provided you receive a score of 80% or higher. The final exam is administered online just like the course. Please contact us upon completion of the course materials and we will grant you access to the final exam.
You can take the final exam at any time as long as it is within your course subscription period (please refer to the subscription information above)
There are no make-up exams – only one attempt is allowed
How do I pay for these courses?
We accept all major credit cards and Paypal (which accepts all major credit cards) .
After you have added a course to the shopping cart, we will request your billing address/information
Then you can select a payment method on the "select payment method" screen

Use Paypal: To make your payment using Paypal, please click on the "Paypal" button (on the left) and proceed to the Paypal site to complete your payment.
Use Credit Card: To make your payment using a major credit card (Mastercard, Visa, American Express, Discover etc.) , please click on the "credit card" button (to the right) and your payment will be processed on our website

After your payment has been processed successfully – there is an email sent to you if the payment posts correctly – you are automatically granted access to the course(s).

Paypal redirects you to your account page
Credit card payments show a link to your account page.
You can access your account page directly.
Are CIO Index and/or AIMIT "accredited"?
No. CIO Index is the largest community of senior IT leaders with 70,000+ members and accredits its own courses.
Do I get Professional Development Credit (PDU)?
No. Currently, we do not provide PDU.
Learn more:
Certification
Earn a certificate of completion and recognition:Get recognized by the world's largest professional network for CIOs.
Certificate: Receive a certificate recognizing high achievement in one of more areas. (Example)
Badge: A badge displaying this subject matter expertise is displayed on your profile
CIO Expert: Your listing in the CIO Experts Directory displays a certified markup as a sign of distinction Show me
Delivery
Self-Paced Online
Instructor has recorded their lectures on PowerPoint slides that are available for access using a web browser 24 hours a day, 7 days a week, 365 days of the year. Pick a time that works for you, log in to the training portal and access the course content. Complete the course at your leisure – participants have 90 days access to complete the course.
Evaluation
Test your knowledge of concepts
Self Paced Online
There is one final exam after course completion. Participants must achieve a score of 80% or above to receive a certificate of completion. Participants are allowed to take the final exam only once in 365 days. You may retake the exam after this period.