Description
Learn How to Make IT Do More for Less By Using IT Governance
"Firms with superior IT governance had 20% higher profits than firms with poor Governance given the same strategic objectives."
Dr. Peter Weill, Director, Center for Information Research , MIT (Based on a recent study of 250 enterprises in 23 countries)
The seminar presents an integrated approach to IT Governance by guiding the participant through a comprehensive, structured, proven framework and roadmap and its major components.
Developed by GPS Consulting, this in-depth course explains how many Fortune 50 companies use IT Governance best practices to achieve business success. The program is led by  , a thought leader, management consultant, and trainer with over 30 years experience in IT Governance. His audio narration guides you through more than 250 slides that show you, step-by-step, how to improve your bottom line without increasing red tape. In addition to the online course, which you can take at your own pace and convenience, you'll also receive a PDF version of the presentation, plus a certificate of completion.
A Proven Framework for IT Success The seminar presents IT Governance as a journey along an integrated roadmap and enables organizations to achieve higher levels of IT maturity and effectiveness:
Pragmatic Leverages current and emerging best practices and case studies from leading organizations that work.
Actionable Since IT Governance represents a journey, there are many strategies and actions that can be implemented to demonstrate incremental improvements along the path .
Easy to Use Dr. Selig gets to the answers quickly and effectively.
Focused on Business Results Whether you head up the IT department, the finance group, or the entire company, your primary focus is on creating value for the business. Information technology is only a means to that end. The objective of this course is to provide an overview of information technology governance, discuss how it enables business results, and introduce a business focused approach to IT Governance.
The course answers critical questions like:
What is IT Governance?
Why is an IT Governance essential for business results?
What are the steps to create an effective IT Governance?
How do we migrate to this new capability?
How do we monitor and track results?
Are there tools and techniques available that can facilitate this journey?
Learn More About IT Governance
If you'd like more details on the IT Governance course, click these links:
Bring it in-house! For groups of 10 or more we will deliver an instructor led course at your business location.  us for details.
Instructor
Learn IT Governance from a world-renowned expert: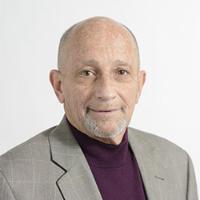 Managing Partner, GPS Group, Inc.
The program is led by Dr. Gad J. Selig  who is Managing Partner and founder of GPS Group, Inc., a consulting, research and education firm that focuses on marketing, strategy formulation and implementation, new product management and innovation, information technology strategy, governance and program/project management. He also conducts workshops and seminars in these areas.
Syllabus
Module Zero

Executive Summary





Executive's View of IT


Definition and Purpose of IT Governance


IT Governance Assessment Maturity Model


Integrated IT Governance Framework and Roadmap


Key Governance Roles, Responsibilities and Accountability


IT Governance Decision Rights


Demand Management


Balanced Score Card for Business and IT


Prerequisites for Creating a Successful IT Governance Program


Future State of IT Governance – A Blueprint Concept



Module One

Foundations of IT Governance





Why Do Organizations Need an IT/Business Governance Policy and Process


Value propositions from Best-in-Class Companies on Governance


Key IT Resources and Functions to be Managed


Three Critical Pillars of IT Governance – Organization/People, Process and Technology


Results of Ineffective IT Governance


Steps in Making IT Governance Real


A Generic Governance Process Improvement Model


A First Step – Understand Current Maturity of IT Governance



Module Two

Integrated IT Governance Framework and Roadmap





Benefits of Using an Integrated IT Governance Framework


Integrated IT Governance Framework and Roadmap


Select Examples of Current and Emerging Business/IT Strategy and Governance Best Practice Reference Models, Frameworks and Standards



Module Three

Business/IT Alignment Excellence





The Board's Role in Driving Business/ IT Alignment


Principles of Aligning IT to the Business More Effectively


Business and IT Plan Integration Flow


Business and IT Strategy Development Framework and Outline


IT/Business Alignment & Portfolio Management Triangle


The Five Stages of IT Investment (Portfolio) Management Maturity


IT Engagement (Relationship) Model



Module Four

Program/Project Management (PM) Excellence





Value Propositions of PM from Leading Organizations


Principle for Achieving Excellence in Program/Project Management


PM Maturity Model


Linking IT/Business Plans to PM and Beyond


PM Life Cycle Phases, Components and Key Templates


IT Demand Management Gate Process Flow and Select Decision Criteria


Fast Track versus Complex PM Initiatives (Scalable and Flexible Process)


PM Governance and Escalation Framework


PM Key Metrics – Mandatory and Discretionary


The Roles of the Program Management Office (PMO)



Module Five

IT Service Management and Delivery (ITSMD) Excellence





Principles for Achieving IT Service Management and Delivery Excellence


Benefits of IT Service Management and Delivery


What is ITIL and Why is ITIL Different?


ITIL Framework and an Overview of the Twelve Process Areas of ITIL (e.g. configuration mgt., asset/financial mgt., incident mgt., problem mgt., change mgt., release mgt., service level mgt., capacity mgt., service continuity mgt., capacity, mgt, etc.)


Steps in Making ITIL Real


IT Service management and Delivery Assessment Maturity Model


Conducting a ITSMD Health Check


Select ITSMD Metrics



Module Six

Outsourcing and Vendor Management Excellence





The IT Balancing Dilemma


The Outsourcing Decision-Making Scorecard


Major Outsourcing Trends, Issues and Challenges


Differences Between Domestic and Off Shore Deals


Empowering Executives to Outsource


Vendor Selection Process Flow


Key Vendor Evaluation Criteria


Key Governance Roles, Processes and KPIs


Summary Steps in Vendor/Outsourcing Selection, Contract Negotiations and Management



Module Seven

Performance Management, Management Controls and Risk Management





Principles for Achieving Performance Management Excellence


What Key Performance Indicators Should Be Tracked?


Linking Critical Success Factors to Key Performance Indicators


Governance Calendar and Balanced Scorecard


Select Examples of KPIs in Support of IT Governance Components


Key IT Management Controls


Risk Assessment, Management and Mitigation



Module Eight
Summary, Lessons Learned, Critical Success Factors and Next Steps
Module Nine
Select Case Studies
Module Ten
References and Appendix (Managing Accelerated Change and Transformation
FAQ
Frequently Asked Questions
Does this course define IT Governance broadly?
This course defines IT Governance broadly as a collection of management, planning and performance reporting and review processes with associated decision rights, which establish controls and performance metrics over key IT investments; business/IT alignment decisions; the effectiveness of IT program and project deployment, the efficiency of IT delivery, infrastructure and operational services and new or change request authorizations and compliance with regulations, laws and organizational policies. The broad definition encompasses how well IT is providing value to and servicing the business as well as doing its part in complying with regulations and organizational policies and plans. This is a "How to Course that is Pragmatic and Actionable," that can enable an organization to migrate from its current state of IT governance to a higher level of IT maturity and impact the bottom line significantly.
What are the benefits of this course for business and IT executives, managers and professionals?
Understand the issues, challenges and growing importance of IT governance
Learn how to assess an organization's current stage and level of IT governance maturity
Utilize the integrated and comprehensive IT governance framework and roadmap, which leverages current and emerging industry best practices and models, to establish an action plan for substantially improving the effectiveness of the IT function and resources
Be able to plan, develop, deploy and sustain an effective IT governance policy, process, techniques and tools
Apply the lessons learned to plan, manage, deploy and sustain an effective and robust IT Governance framework and its major components
Be exposed to select current and emerging industry and government best practices and select case studies
Sharpen and refine your knowledge and competencies
Understand your role in the IT Governance process, regardless of whether you are a Board member, "C" level executive, manager or professional
Help to achieve greater success in your work, regardless of whether you….. – Know a lot about IT Governance – Know very little about IT Governance – Are responsible for developing, enforcing and/or improving some aspect of IT Governance
Develop a personal action plan for you and your organization to create proactive awareness and commitment to action
What are the benefits of this course for non-IT Professionals?
In today's fast paced and hyper competitive world information technology is a strategic weapon.
Is your business leveraging this weapon to its fullest?
Are you collaborating with your IT organization to the extent you should?
Are you maximizing the returns on your IT investments?
Perhaps, as a non-IT professional you have seen the promise of IT. You are also keen to unleash the power of IT. However, the punditry and complexity have intimidated or dissuaded you from delving into it in a meaningful way. This course makes it easy by dealing with this topic in a comprehensive yet simple manner. Additionally, it deals with IT from a business perspective hence for a business professional it is easier to follow.
Is this a technical course?
This is a management course dealing with the topic of IT. It provides a business and management perspective of IT governance and emphasis performance management, critical success factors, key metrics and overall accountability for results.
Will I be able to contact the instructor?
Yes, Dr. Gad Selig, the instructor for this course, will be available via the web. You can pose any questions about the course material. (FULL price purchase ONLY)
What are the topics covered in this course?
This course covers the following topics:
Why IT governance? Driving forces and challenges; Executive View of IT governance; Who benefits and what are the value propositions? The Role of the Board and Executive Management in IT Governance
Overview of Industry Best Practice Standards, Model and Guidelines covering some aspect of IT governance – PMBOK, PMMM, CMMI, ITIL, Security, select ISO standards, COBIT, Prince2, others)
IT Governance framework and roadmap; Key Governance Processes- Planning, Execution, Performance Management and Balanced Scorecard, Steering Groups, Outsourcing etc.
Principles of Business/IT Alignment Excellence; Business and IT Plans, Investment/Portfolio Management Criteria; IT Engagement Model; Balanced Scorecard
Principles of Program/Project Management Excellence; PM Life Cycle Phases and Templates; PM Metrics; PMO; Risk Management; Select SDLC frameworks
Principles of IT Service Management and Delivery Excellence; ITIL (It Infrastructure Library) and its value; Metrics; Work Flows; Business Rules
Principles of Vendor Management and Outsourcing Excellence: Vendor Selection, Negotiations and Management
Lessons Learned and Critical Success factors
Select Case Studies
Want more information?
Can I see how the course is organized, and can I get a copy of the list of specific topics that will be covered?
Download the Course Syllabus for the structure and subject areas covered by this course.
What is included in the price of the course?
The course price includes the following:
Online course presentation – ~250 Slides with audio narration.
Access course content online 24x7x365 at your convenience
90 days access to all course materials (can be extended by contacting support). Course bundles – two or more courses bought at the same time – provide more time to access the courses:

2 Course Bundles provide 6 month (180 day) access to both courses in the bundle
3 Course Bundles provide 9 Month (270 day) access to all the three courses in the bundle
All course bundle provides a 1 year (365 day) access to all four courses in the bundle.

Certificate of completion (upon completion of the final exam with a score of 80% or higher)
Access to subscribers ONLY discussion groups  (lifetime; www.cioindex.com)
How do I access the course?
The course is accessed online:
All course materials are available to you 24x7x365 (except for short durations when the website is offline for maintenance/upgrades etc.)
On the CIO Portal
ONLY the account that bought the course can access it i.e. you MUST use the login credentials (username and password) used to make the purchase to access the courses.
What is the technology used to access the course?
To access the course, your computer must have an internet browser (All major browsers – IE, Chrome, Firefox – supported) with Adobe Flash and Javascript installed. We recommend having a broadband connection but dial-up connections also work. Please disable all pop-up blockers. Please test your computer by accessing this Demo .
What if I cannot complete the course in the time allotted?
Please contact us and we will extend the time. We honor all reasonable requests.
Will I get a certificate of completion?
Yes. You must complete the final exam with a score of 80% or higher. After completing the course material, please contact us.
Is there a final exam? If so, how is it administered?
A final exam is OPTIONAL – you can take it to receive a certificate of completion provided you receive a score of 80% or higher. The final exam is administered online just like the course. Please contact us upon completion of the course materials and we will grant you access to the final exam.
You can take the final exam at any time as long as it is within your course subscription period (please refer to the subscription information above)
There are no make-up exams – only one attempt is allowed
How do I pay for these courses?
We accept all major credit cards and Paypal (which accepts all major credit cards) .
After you have added a course to the shopping cart, we will request your billing address/information
Then you can select a payment method on the "select payment method" screen

Use Paypal: To make your payment using Paypal, please click on the "Paypal" button (on the left) and proceed to the Paypal site to complete your payment.
Use Credit Card: To make your payment using a major credit card (Mastercard, Visa, American Express, Discover etc.) , please click on the "credit card" button (to the right) and your payment will be processed on our website

After your payment has been processed successfully – there is an email sent to you if the payment posts correctly – you are automatically granted access to the course(s).

Paypal redirects you to your account page
Credit card payments show a link to your account page.
Credit card payments show a link to your account page.
Are CIO Index and/or AIMIT "accredited"?
No. CIO Index is the largest community of senior IT leaders with 30,000+ members and accredits its own courses.
Do I get Professional Development Credit (PDU)?
No. Currently, we do not provide PDU.
Certification
Earn a certificate of completion and recognition:Get recognized by the world's largest professional network for CIOs.
Certificate: Receive a certificate recognizing high achievement in one of more areas. (Example)
Badge: A badge displaying this subject matter expertise is displayed on your profile
CIO Expert: Your listing in the CIO Experts Directory displays a certified markup as a sign of distinction Show me
Delivery
Self-Paced Online
Instructor has recorded their lectures on PowerPoint slides that are available for access using a web browser 24 hours a day, 7 days a week, 365 days of the year. Pick a time that works for you, log in to the training portal and access the course content. Complete the course at your leisure – participants have 90 days access to complete the course.
Evaluation
Test your knowledge of concepts
Self Paced Online
There is one final exam after course completion. Participants must achieve a score of 80% or above to receive a certificate of completion. Participants are allowed to take the final exam only once in 365 days. You may retake the exam after this period.